Lab Members
 Darrin Richeson
(PhD Cornell University)
Full Professor University of Ottawa 
In graduate school I worked in the lab of Klaus Theopold on Cr(III) organometallic chemistry. 
I then carried out postdoctoral research with Tobin Marks at Northwestern University.
In the Marks lab I worked on MOCVD routes to high-Tc superconducting oxides. 
These two mentors taught me the enjoyment of discovery and implementing my ideas and the breadth of inorganic chemistry.
Since 1991 I have had the pleasure of exploring chemistry with a wonderful team of postdocs, grads and undergrads at the University of Ottawa. 
I have great fun coming to the lab and interacting productively with my co-workers.
---
PhD Candidates
---

Somayeh Norouziyanlakvan   
Somayeh joined the Richeson Lab as a PhD student in January 2020. She completed her MSc in December 2015 at the University of Tehran, with a specialization in polymer science. Somayeh's past research includes modification of polymeric  membranes for different purposes. Currently, Somayeh is investigating a variety of first row transition metal complexes for electrocatalytic hydrogen generation and nitrite reduction. She is from Tehran and enjoys dancing, playing violin, and swimming.

Josh Brown   
Josh completed  his  undergraduate degree at the university of Ottawa. He started off studying proton reduction electrocatalysis from a Cobalt (II) 'PN3P' pincer ligand complex during his honours degree in the  Richeson group.  Now a PhD student in the lab,  he has finished the work that was started in his honours project. Future work will focus on electro- and photocatalytic carbon dioxide reduction, from a variety of organometallic complexes.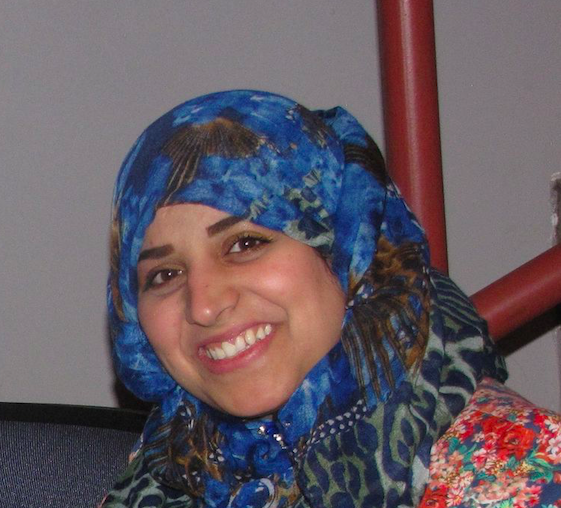 Eman M KH Mohamad
Eman is from Tobruk, Libya. She joined the Richeson Lab as a PhD student in January 2021. She did her master's degree in Analytical Chemistry, with a specialization in separation science at Northeastern Illinois in Chicago, USA, and graduated in May 2016. She enjoys swimming, playing with her daughters, and hanging out with her family.

 Randa Jaloul
Randa is from Tripoli, Libya.  She joined the Richeson Lab as a PhD student in September 2018. She is working on photocatalytic carbon dioxide reduction by using transitional metals catalysts and the same time using them as scale inhibitors in oil field. She did her master's degree in Inorganic chemistry with a specialization from the Libyan Academy in Libya. She enjoys walking, travelling, and playing with her kids.
---
MSc Candidates
---

 Jonathan Ferguson
Jon first joined the Richeson lab during the summer of 2019 as a co-op student and continued his research in the following year as an honours student where he worked on synthesizing various transition metal catalysts composed of bidentate alpha-diimine ligands to study photo- and electrochemical CO2 reduction. Now, as a master's student his projects focus on using earth abundant molecular electrocatalysts to perform and study the mechanisms of hydrogen evolution reactions (HER) and nitrite reduction reactions. In his free time Jon likes to play squash, explore the city, and try out new food.

Jake Thibodeau
Jake is from Fredericton, New Brunswick, where he completed his undergraduate degree at the University of New Brunswick, joining the Richeson Lab in May 2021. He has a specialization in polymer science, working with hydrogels for mechanical and electrochemical characterization. Other work includes low temperature resiliency for the hydrogels, and incorporation of multi-walled carbon nanotubes. Jake enjoys travel, rock climbing and fencing.
---
Recent Graduates/Past Members
---
Sarah Osterholm - MSc Graduate (2021)
Brianne Bedard - Honours BSc Graduate (2021)
Patrick Berro - MSc Graduate (2021)
Ayni Sharif - Honors BSc Graduate (2020)
Sara Ahmadi - MSc Graduate (2019)
Yasmeen Hameed - PhD Graduate (2019)