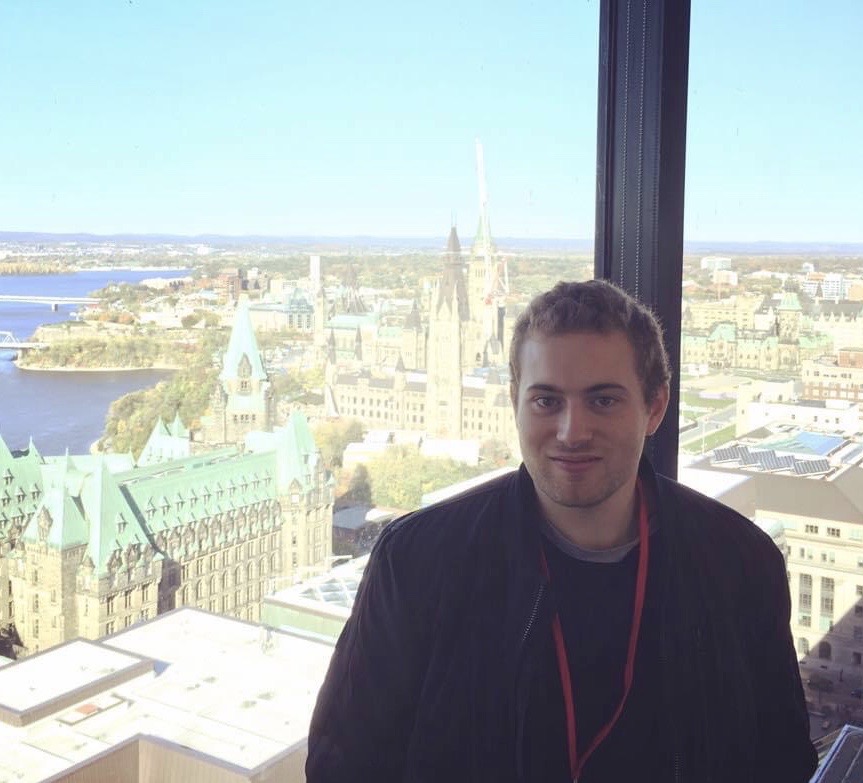 Benjamin Puzantian

Advanced Research Complex ARC 25 Templeton Street, Ottawa, ON, Canada.
K1N6N5 email: bpuza021@uottawa.ca
Areas of interest:
Topological properties of 2D materials
Optical properties of 2D topological insulator
Tight-binding simulations of topological 2D materials
Selected publications:
" B. Puzantian, Y. Saleem, M. Korkusinski, and P. Hawrylak, "Edge states and quantum rings in topological insulator HgTe quantum dots", to be submitted to Phys. Rev. B
Education:
2016-2020: BSc in Physics with Honours, University of Ottawa, Ottawa, Canada
Thesis title: "Simulations and Analysis of Gravitational Redshift of a Kerr Black Hole Accretion Disc"
Supervisor: Dr. Steven J. Desjardins.
Thesis Co-Supervisor: Dr. Christian Gigualt


• 2021-Present: MSc. Quantum Physics, University of Ottawa, Ottawa, Canada.
Project title: "Electronic and Optical Properties of Two-Dimensional Topological Insulator Quantum Dots"
Supervisor: Dr. Pawel Hawrylak.


---
Home | Curriculum Vitae | B.Sc. Thesis
---
Last modified: